Come and explore the 3D Interactive model of cold WFI system!
You are welcomed to click on the picture and explore it.
We are designing, installing, validating and operating with pharma and bio water systems for over 20 years, all over the world.
Design and installation of high purity water systems from pretreatment through production and storage and distribution systems – including PW, WFI and other process waters according to EP and USP.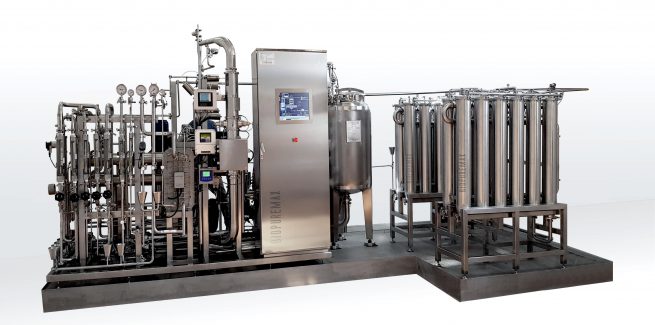 Our Projects

Zero microbial growth

No chemicals

No softener, no carbon filters

Savings of up to 30% on water consumption

No backwash and no waste

No salt regenerations: no salt storage, no brine tank, no high chloride effluent

Removal of silica, calcium, iron and manganese

Zero bacteria feed to RO