We are proud to present our demonstration skid, which will be available from the beginning of 2019 for placement in your own factory.
This unit is a system to demonstrate RO pretreatment with ESR™ – HOD™ technology.
The unit produces 100-250 L/hr (adjustable) with no need for softeners or chemicals.
Chemical and Media Free PW/WFI Production System PFD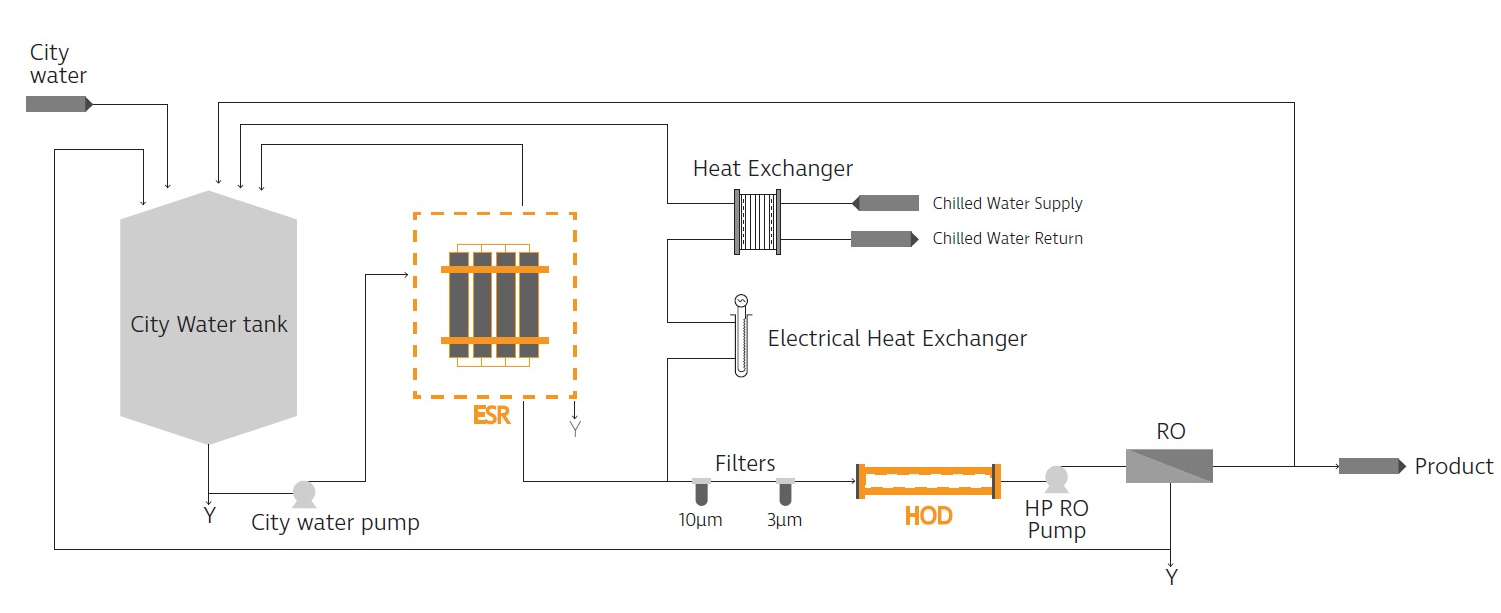 Standard configuration feed water specifications:
Total Hardness (as CaCO3) 100-250 ppm
Chlorides 10-100 ppm
Iron < 0.2 ppm
SDI < 3 ppm
Free Chlorine < 1.0 ppm
Chloramine < 0.25 ppm
Silica <10 ppm
Manganese <0.02 ppm
CO2 <20 ppm
Conductvity 200-700 µS/cm
pH 6.5 – 8.0
Views of Demonstration Skid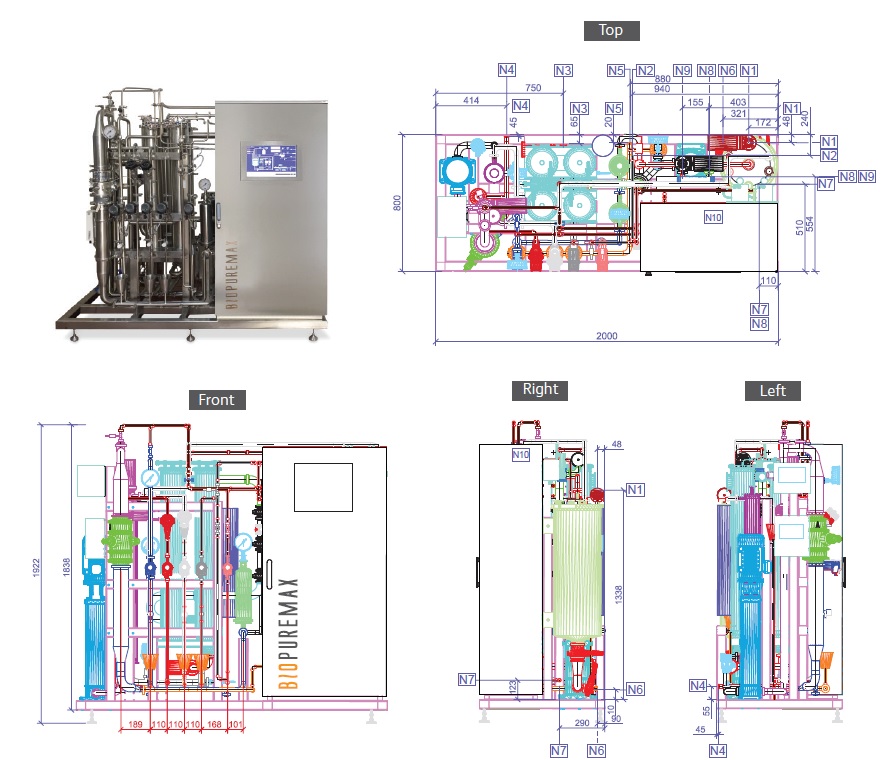 Skid Connections